MEET THE FREEDOM SCHOOL TEAM: Brian Farrow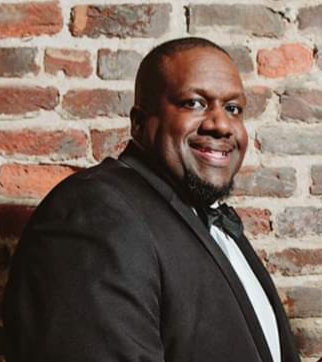 Father//Husband//Football Coach//Project Director
Full Name
Brian Ardell Farrow
Rap Name
Misunderstood Specialist
City of Birth
Lynchburg, VA
Favorite Food to Cook
Macaroni and Cheese
Least Favorite Snack
Crackers
The Last Song That Made You Cry
"Don't Cry" by Kirk Franklin
What Were You Like in Middle School?
I played football as a six grader, so I became popular kind of quick. I wasn't that good at first, but all the upper class-men made me think I was. So, my confidence shot to the roof. It didn't make me cocky, but cooler.
Name of a Book/Story That Made An Impact On You When You Were Younger
Running with Giants by John C. Maxwell.
Freedom Is…
…Opportunity with no excuses.
What Excites You About Our Freedom School Program?
I'm excited to work with a group of young minds that still has at aroma of Similac. With that being said, I could shape and mold these young minds NOT to think the norm, but beyond.
If you had a room full of people willing to listen to you, what would you say?
Are you ready to spend eternity with Christ? Surrender your plan for Christ's plan. Our purpose in life is not to be the best person we can be for man but be the best we can for God. At the end of the day, Is God pleased with us? Nothing else should matter. If we embrace that principle, we will be better PERIOD.