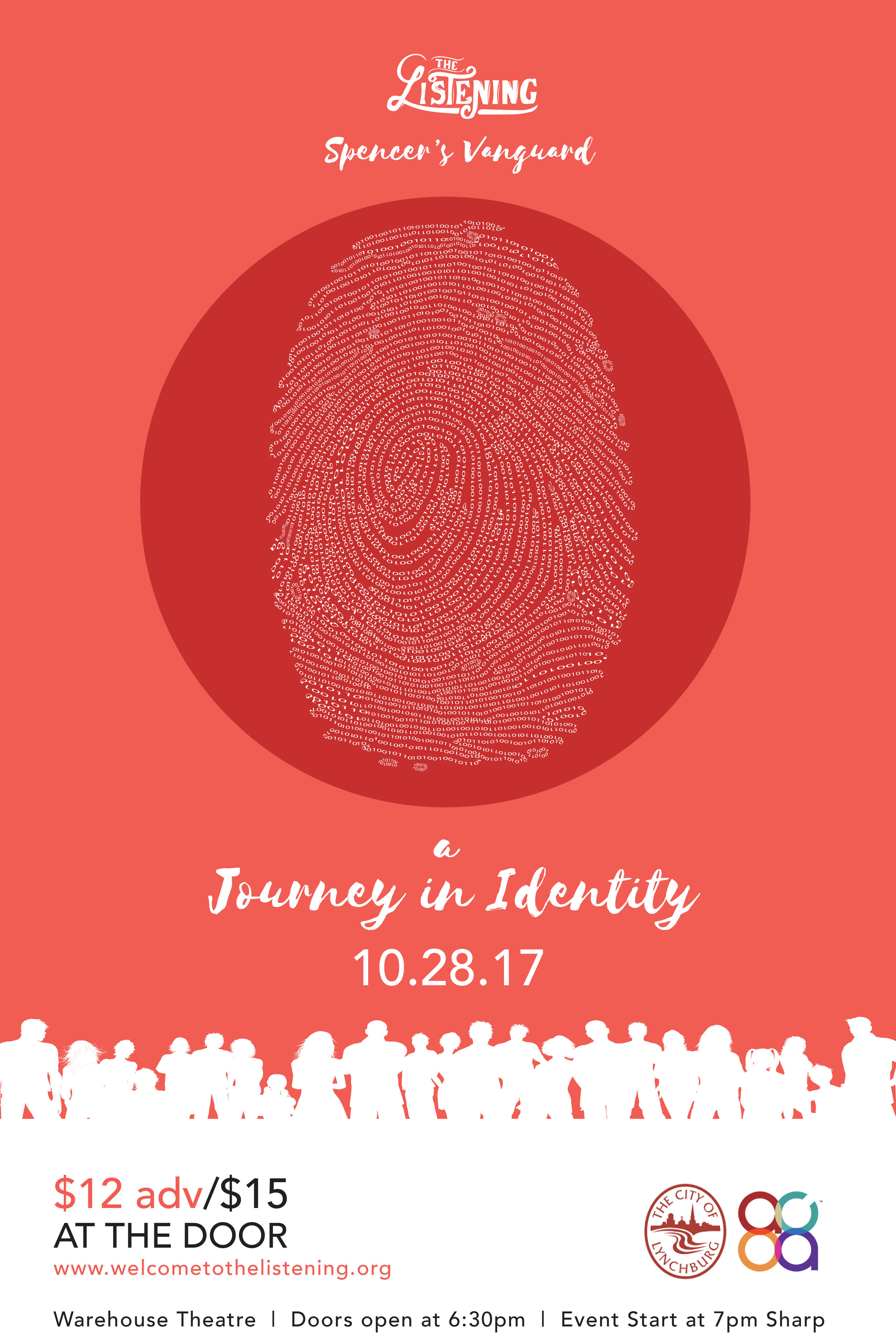 The last time we were together, we announced a "pursuit of greatness". But nearly a year later, things have changed for us, and the world around us as well.

Starting at 7pm, Spencer's Vanguard will take the stage, presenting stories of their own personal journeys in identity.

These poets and musicians from The Listening's community aim to address the identity of the community that surrounds them, both local, national, and international - from their eyes.

Subject matter will include multiculturalism, loss, diversity, family life, spirituality, love, and community.

Please note that some content may not be suitable for audiences under the age of 18.
Doors Open at 6:30p
$12 adv.
$15 at the door.